Writing in a foreign language is ten times harder, is slower and sometimes you want to pull all your hair out, right?
My native language is Spanish, so at first, I felt really insecure; I was consistently back and forward, feeling like I never can get anything done. Do you relate?
I will share with you 7 tips to improve your writing a lot faster:
1 – Don't write in your native language and then use a translator, that's the worst mistakes. It will be hard just the three first times, you'll see.
2 – You need to think in the language that you're writing in. If you're not used to, start practicing today because it's the only way.
3 – Don't correct grammar until you're finished. That will just distract you and disrupt the inspiration. There will be time to fix grammar or improve your writing, but first, you need to get it all out naturally, without judging if it sounds good or if it makes sense.
4 – Say out loud what you want to write, it's especially helpful if you have better speaking skills; saying a sentence before writing it generates instant feedback, gives you more clarity on how you want to express your self, and increases your speed.
Once you finish writing, give it a time to rest, at least for a moment, and then, make any changes you need.
5 – Do a final check out with a translator, but do it after everything is done, this is just to make entirely sure everything is right. But remember you are just looking for incorrect tenses or confusing words. I'm dyslexic, so sometimes I spell funny, and this is why I recommend this step.
6 – Install apps or web extensions to help you become more confident. In my case, I have a dictionary extension and a grammar app installed on my computer.
I have "Mate" translator dictionary, as an extension for chrome, it's faster, and you can also hear the pronunciation.
And, I'm currently using "Grammarly" as a grammar assistant.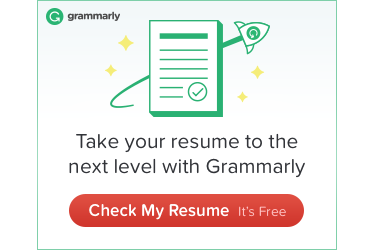 It has a free version, but I use the premium subscription because you can use more configuration: You can select the type of audience, formality, domain and the tone you want to use in your article so it can make suggestions considering all that.
I definitely recommend it, it's a time saver, and I learned faster to avoid common mistakes.
7 – If you are looking for faster feedback, you can ask a friend to read it before publishing. But if you're anything like me you'll prefer joining a community online where you can ask for opinions when you are doubting to much.
Bonus! – And last but not less; Practice! Yes, I know it sounds redundant, but it is essential to mention it. Because, if you're not practicing at least twice a week, you'll be taking two steps forward and one back every time you try to start over again. Believe me, I been there.
Another trick for practicing is to write down phrases or expressions you find interesting while you're watching tv, this is especially useful if you want to write in a natural tone.
Well, I hope you'll find this article useful, and if you have more tips for writing in a foreign language share them in the comments below!
And If you're starting to write a blog you might like this article.
---
to improve even more…
In case you want to practice more; Glossika is a good fit if you are between A1 and B1 level, it has both free and paid membership.
This is Knudge.me, it's an app for English vocabulary improvement. I'm currently trying this app because is the editor's choice; so far so good, easy to use, and simple enough.